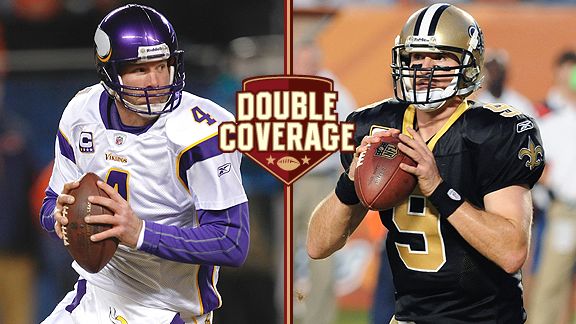 So here's the schedule for the 2010 Season:
9/9 (League Opener) vs. Minnesota
9/20 (MNF) @ San Francisco
9/26 vs. Atlanta
10/3 vs. Carolina
10/10 @ Arizona
10/17 @ Tampa
10/24 vs. Cleveland
10/31 (Night) vs. Pittsburgh
11/7 @ Carolina
11/14 BYE
11/21 vs. Seattle
11/25 (Thanksgiving) @ Dallas
12/5 @ Cincinnati
12/12 vs. Rams
12/19 @ Baltimore
12/27 (MNF) @ Atlanta
1/2 vs. Tampa Bay
My thoughts: I'm not going to spend any time talking about how good the teams the Saints face are, or how many road games they have against playoff teams. Bottom line: 2010 is not 2009. One quaterback injury, or one slump is all it takes to transform a great team into a mediocre team, or a mediocre team into a horrendous team. So are we supposed to know how good the Bengals will be on December 12th? We don't.
I'll tell you you what I don't like:
1. Going to Cincinnati on December 12th. That's a cold game I do not look forward to the Saints dealing with. Too bad @ Arizona couldn't be a December game instead.
2. Going to the West Coast for road games twice. Once we'll have 6 days to play at home afterward, and the next time we have to travel again 7 days later. No favors from the schedule makers for the defending champs.
3. Going to Dallas 4 days after hosting Seattle.I want to win that game too badly to not have enough preparation.
4. 4 of the last 6 games are on the road. Hopefully we're not too desperate to win all of these games.
5. I'm making a trip back to New Orleans on 11/14 for a wedding, and sure enough that's a bye week. Ugh.
What I do like:
1. 5 nationally covered games. A team record. Networks want to show the Saints? Weird but awesome.
2. The team's first Thanskgiving day game in history! Against the Cowboys none the less. My favorite holiday just got a little better.
3. Not only do the Saints open the season, they get 11 days off after that. That's almost like a bye week!
4. Cleveland plays the Saints in the Dome. I can't wait to hand Jake Delhomme his second straight loss in the dome. I can't stand that guy.
5. Saints-Vikings rematch. I hope they'll be ready, cause the DOME will be!